Review of Club Revenge, Brighton, UK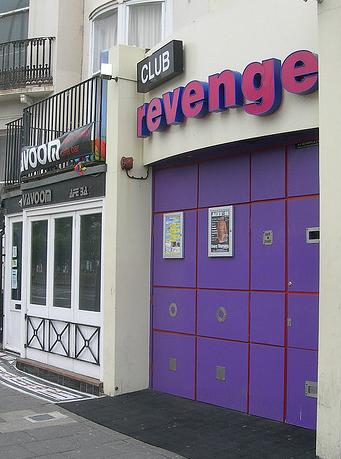 The revenge club can be seen as the heartland of the gay scene for any hot young man look to check out the local talent. This club is highly rated especially as it is based in the UK's major gay destination of Brighton.
Most of the major events club wise with regards to the gay scene take place here. Check out the events, the pumping tunes on the different levels and your bound to find both the right scene and totty for you to take home at the end of a wicked night. You will find this legendary venue a few steps away from Brighton landmark pier, and numerous gay bars based along the seafront and St James Street.
There are loads of deals for young students donning their NUS cards. There is a roof top terrace at the venue for any smokers or those wishing to get a breather from the throngs of hot bods. You can sometimes get free entry to the venue by collecting a flyer from the R-Bar which you will probably frequent for a few bevys before dancing the night away.